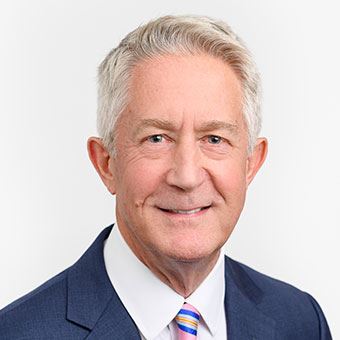 Attorney David Griffin has been tapped to lead a national initiative to study communications by the American Academy of Matrimonial Lawyers. The formal announcement was made by Cary Mogerman, Esq., incoming National President of the AAML, at its 2021 Annual Meeting in Chicago, IL.
The Communications Study Initiative is being undertaken by a multidisciplinary group of family lawyers and Ph.D. level mental health professionals from around the country. The purpose of the Initiative is to study the process and dynamics of interpersonal and group communications, with the particular goal of identifying and providing tools for improving the communications skills of Fellows, clients and other stakeholders; to learn how and why communications succeed and fail and to reframe communications into "solvable" interactions rather than interactions marked by high-volume and emotional conflict.
Griffin is a Fellow of the Academy and has had a number of important roles and accolades within the organization, including being named National Fellow of the Year in 2016 and serving as National Chair of Continuing Legal Education for the AAML in both 2016 and 2018. He has given numerous presentations on the national stage, both at the AAML and at the National Divorce Financial Conference, variously hosted by the AICPA and AAML, and Business Valuation Resources and the AAML. His presentations have ranged from how to value a start-up enterprise, to comparing and contrasting the treatment of private equity and hedge fund interests in the divorce setting in various jurisdictions, to "Hot Tips" that can help Family Lawyers improve their practices. He has spoken at the USA Chapter Meeting of the International Academy of Family Lawyers on the topic of Discovery and Electronically Stored Information, and at Connecticut Bar Association seminars on a variety of topics. He currently serves on the Board of Editors of the Journal of the AAML, the prestigious academic journal of the Academy.
Griffin is the current President of the Connecticut Chapter of the AAML and has previously served as the Chair of the Family Law Section of the Connecticut Bar Association. He currently serves on the Executive Committee of the CBA Family Law Section.
The American Academy of Matrimonial Lawyers is an organization of the most dedicated and professional family lawyers from around the country who are recognized and respected by the bench and bar as leaders in the field. The mission of the AAML is to promote professionalism and excellence in the practice of family law.